Give with Confidence! 100% of your donation will go directly to Ethiopian wolves.
If you are in the USA, help us via the Wildlife Conservation Network.
You can also donate via the Oxford University Development Office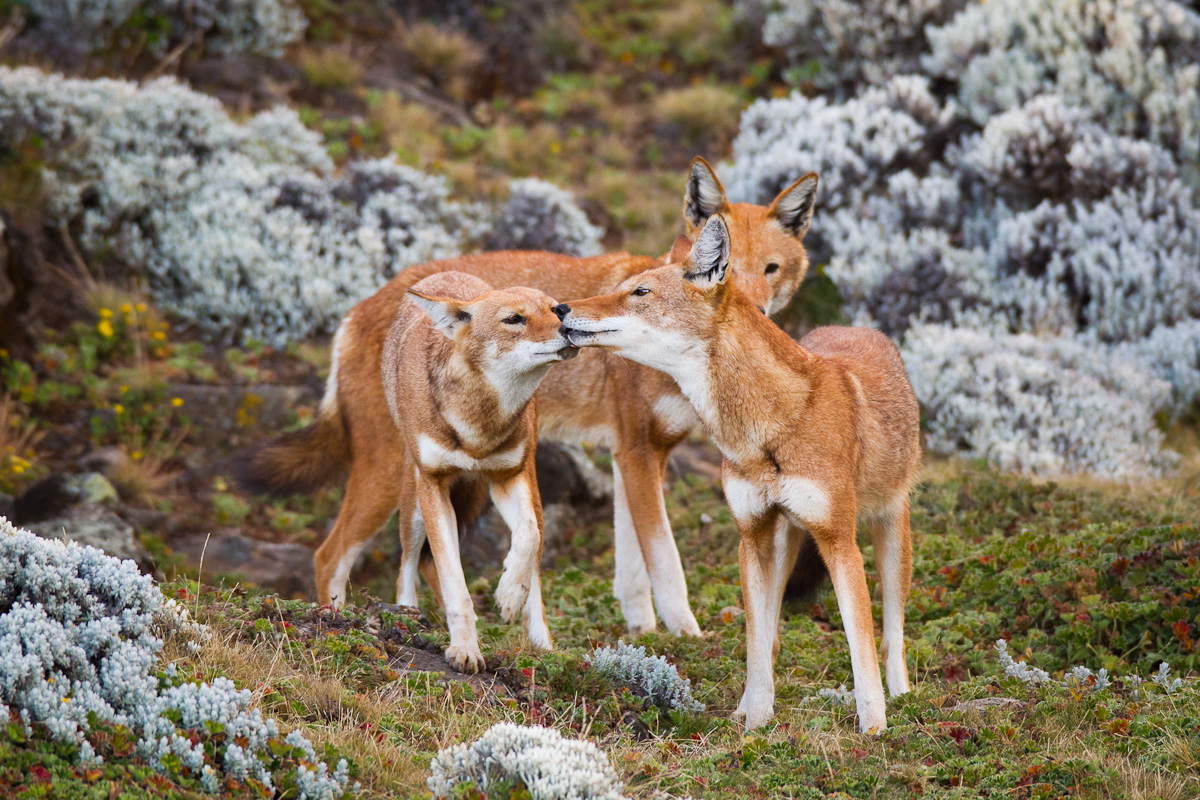 EWCP is the only programme that protects Ethiopian wolves.
We employ over 50 Ethiopian nationals and since our founding in 1995 have nurtured strong connections with local communities and governments.
Our Wolf Monitors and Ambassadors work incredibly hard to take care of the wolves. Most of them spend 80% of each month in the field, battling the wind, rain, blazing heat and freezing cold to protect the animals they love. Working well above altitudes of 3400m all through the year isn't easy, but their job is vital. Even a small donation can buy a Monitor crucial field equipment for the harsh conditions they work in.
By supporting the Ethiopian Wolf Conservation Programme you are helping take care of the guardians of the roof of Africa and their mountain kingdom.
Together we can save Ethiopian wolves from extinction.