Terefe's Travels - an update on our 'Lucky Survivor'
7th October 2020
Earlier this year, we experienced a world first for Ethiopian wolves in the story of Terefe. In the Simien Mountains, a badly injured wolf was rescued, nursed back to health, and successfully released back into his home territory. Thanks to a satellite collar, we've been following Terefe's journey after his return to the wild.
Since June Terefe has been very active, travelling large distances across the mountains. It looks like he has not re-joined his pack as we had initially hoped, and is instead roaming by himself. This is uncommon for male wolves, apart from a small window of time during the breeding season, so the Simien monitoring team set out to check on him.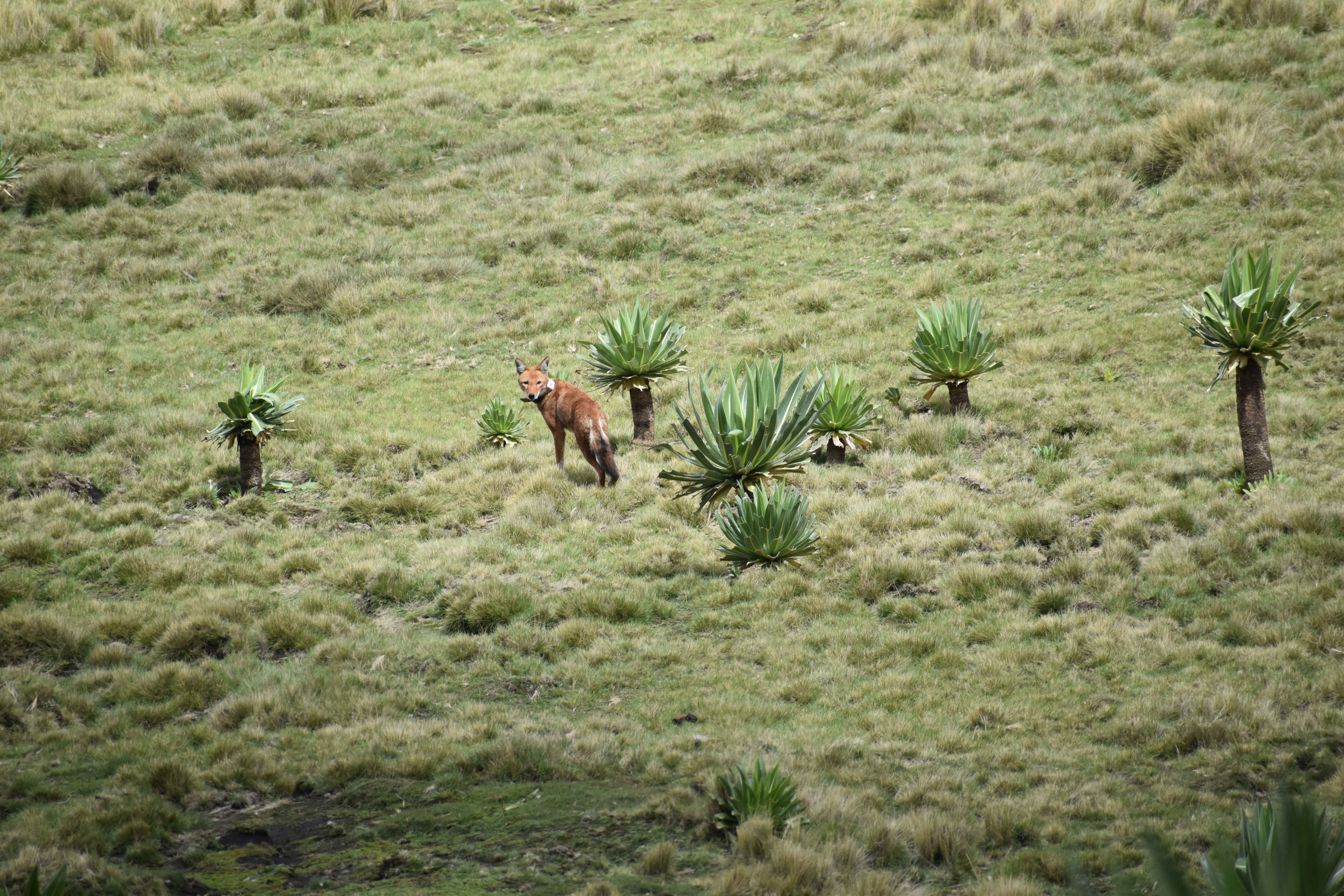 At the beginning of September, the team headed out to the areas around the villages of Shehano and Getabit, where Terefe had been seen frequently. They spotted him in an area called Eight Marshes and were pleased to see his body condition was good – he has clearly been feeding well, which is a very encouraging sign. As Ethiopian wolves are solitary hunters, being by himself has not impacted Terefe's ability to catch prey.
The local people felt suspicious of Terefe's appearance and behaviour. They had never seen a wolf with a collar before, and he was coming closer to the villages than is typical. When the EWCP arrived and explained Terefe's story and the reason for his collar, this reassured villagers and local shepherds and now no one is bothering him or trying to chase him away anymore. This positive take away has been hugely helped by the efforts of Chelot Wagaye, a community guard from Getabit, who has done an amazing job spreading awareness amongst the villagers.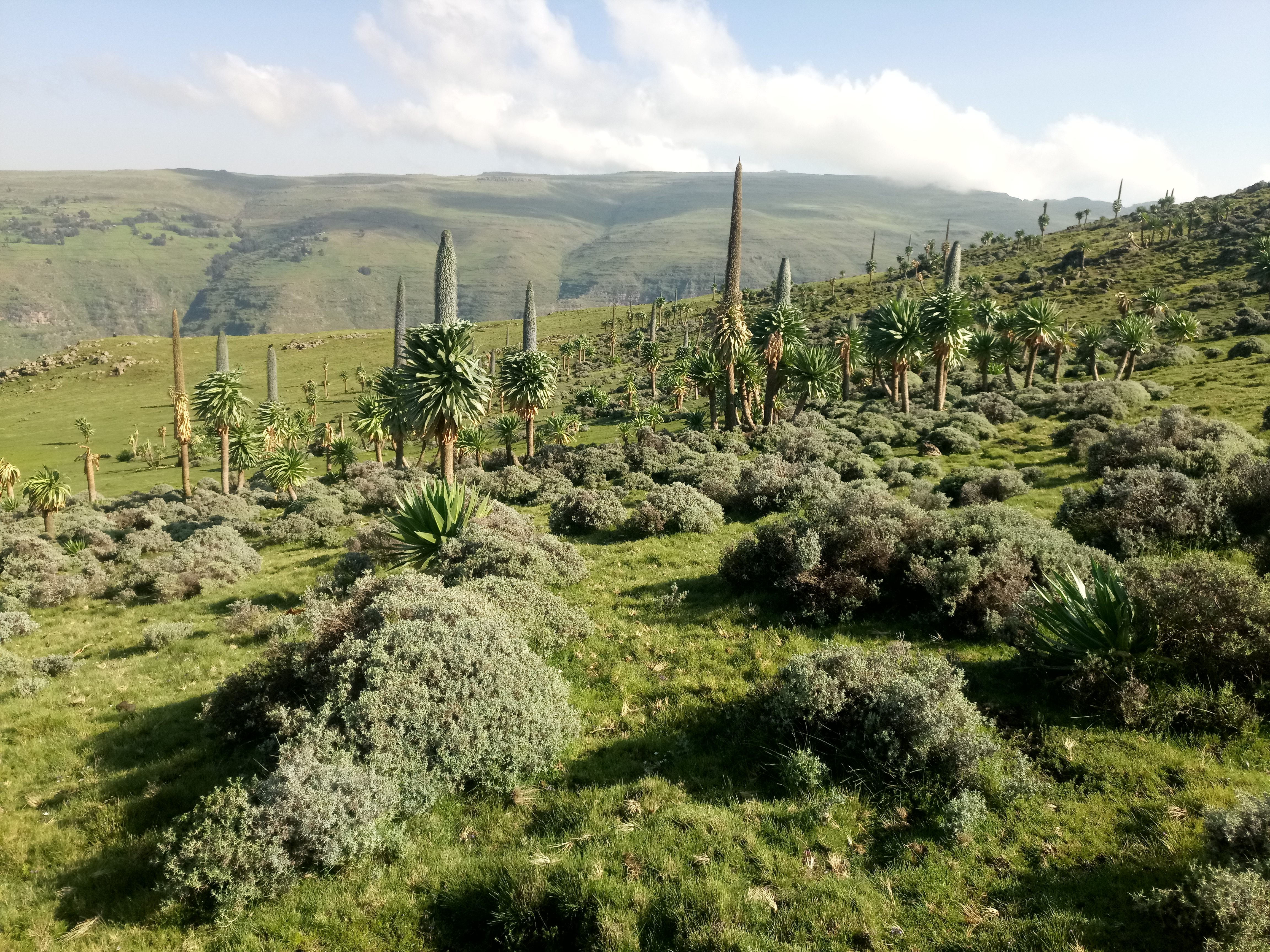 For now, Terefe is in a good location. Eight Marshes has plenty of rodents for him to hunt and many patches of Erica forest that provide great hiding spots. In the past, a pack known as Birr Meqrecha lived in that area, but so far our scouts haven't found any other wolves nearby. A possible reason that Terefe is roaming so far may be that he is searching for a mate – we'll be keeping an eye on him to see what his next chapter holds.
Although Terefe's story has not gone quite as we had hoped, he is currently doing well and there are many possibilities for his future. His example has shown how invaluable our community links are for giving him, and all Ethiopian wolves, the best chance possible.